motion blur ltd | Website & Rebranding
[ According to 2017 trends & UX guidance ]
After a few months of working at
motion blur ltd
, I noticed some discontinuities in our website.
The colour palette was not really in sync with our branding and the video footage was a bit all over the place. I also found the information given not really guiding, or communicative about our values.
When my employer decided to launch a google ads to gain more web exposure for an updated service, I suggested some minor changes regarding our web branding & content first. 
I made a list of what needed to be changed, and came up with the following:
- MODULAR design ( block grid, asymmetrical )
- More MICRO INTERACTIONS through animations, parallax scrolling and buttons.
- More emphasis on video features through auto-play.
- A company tag-line | Focus message and more elaborated introduction.
Our previous website: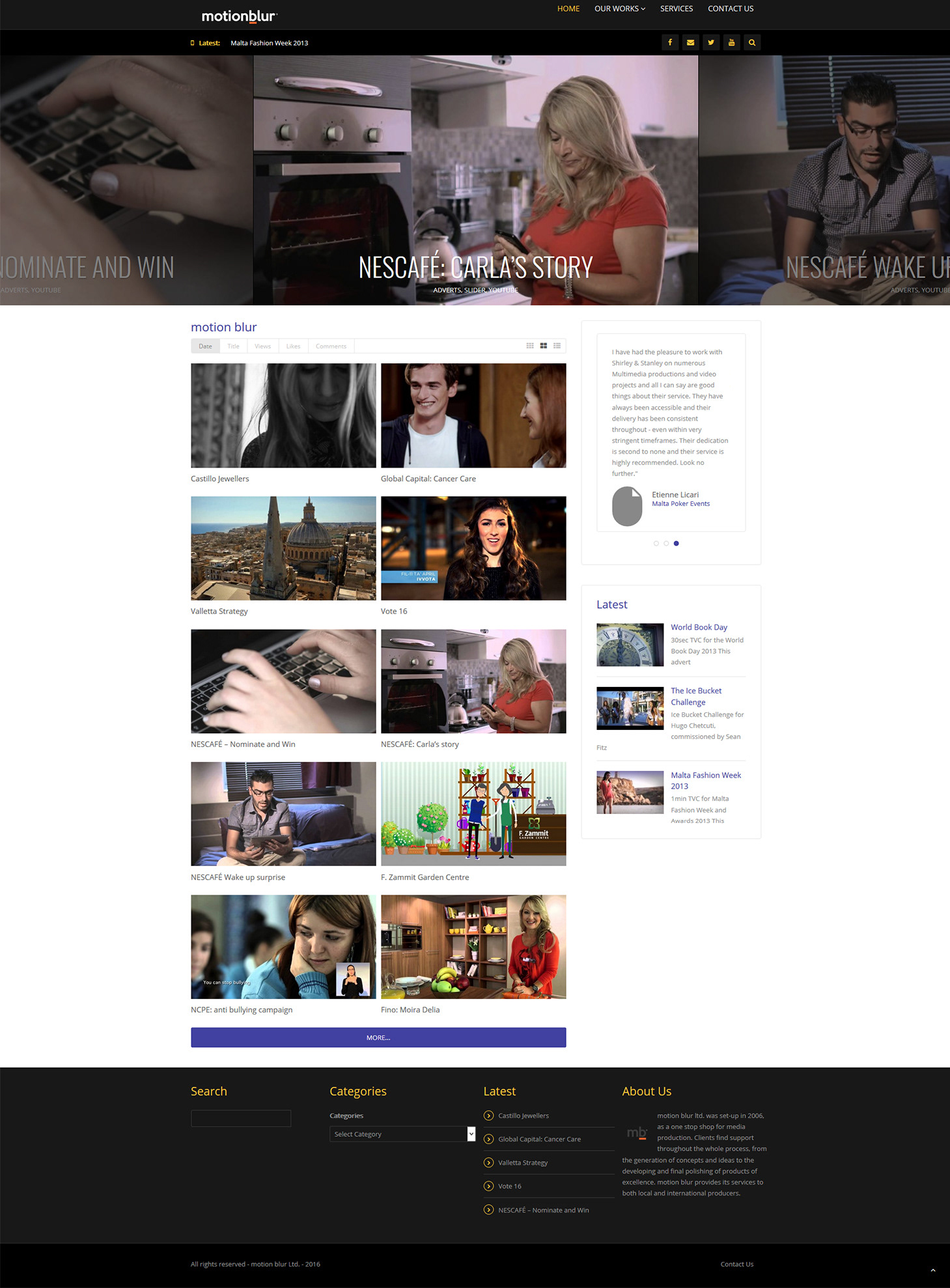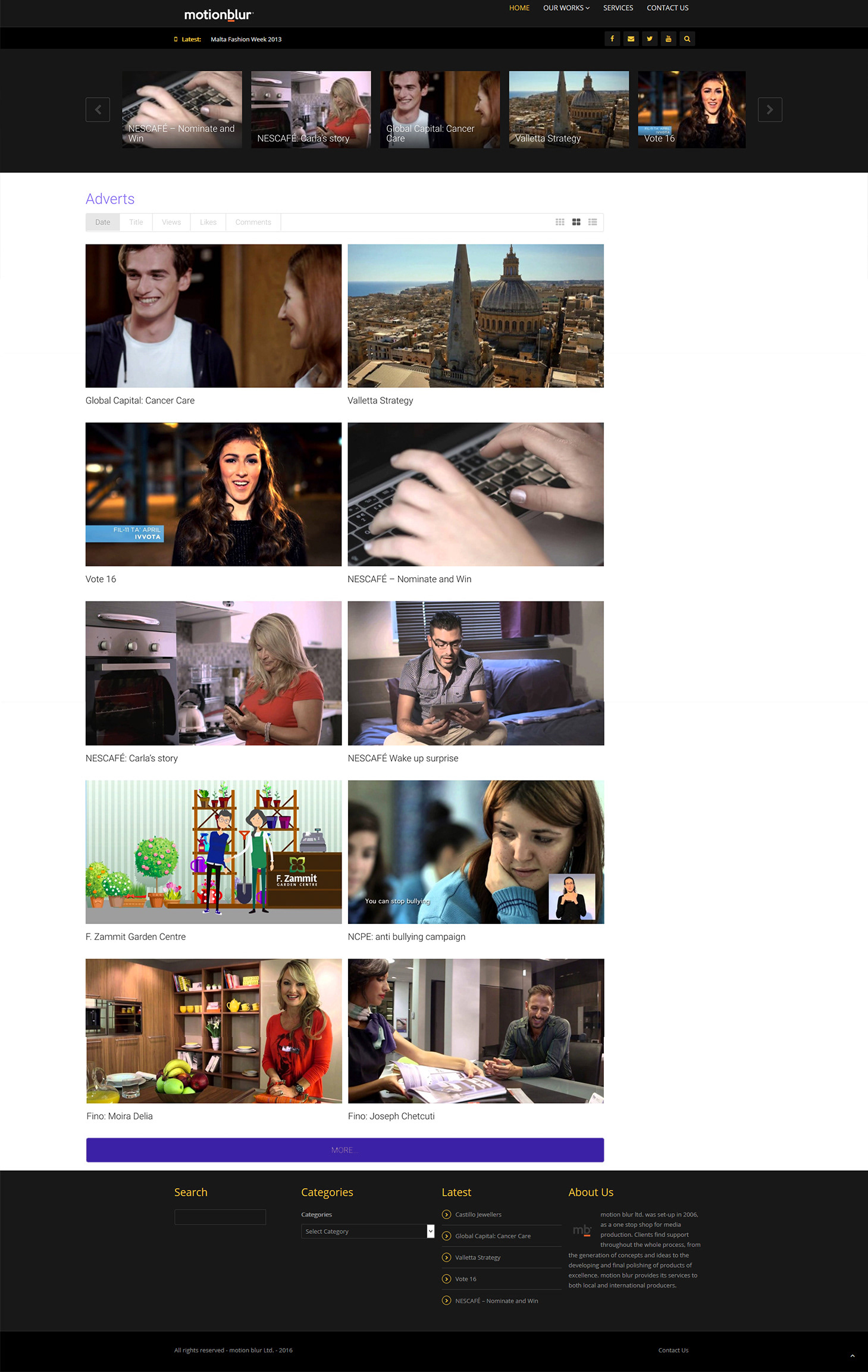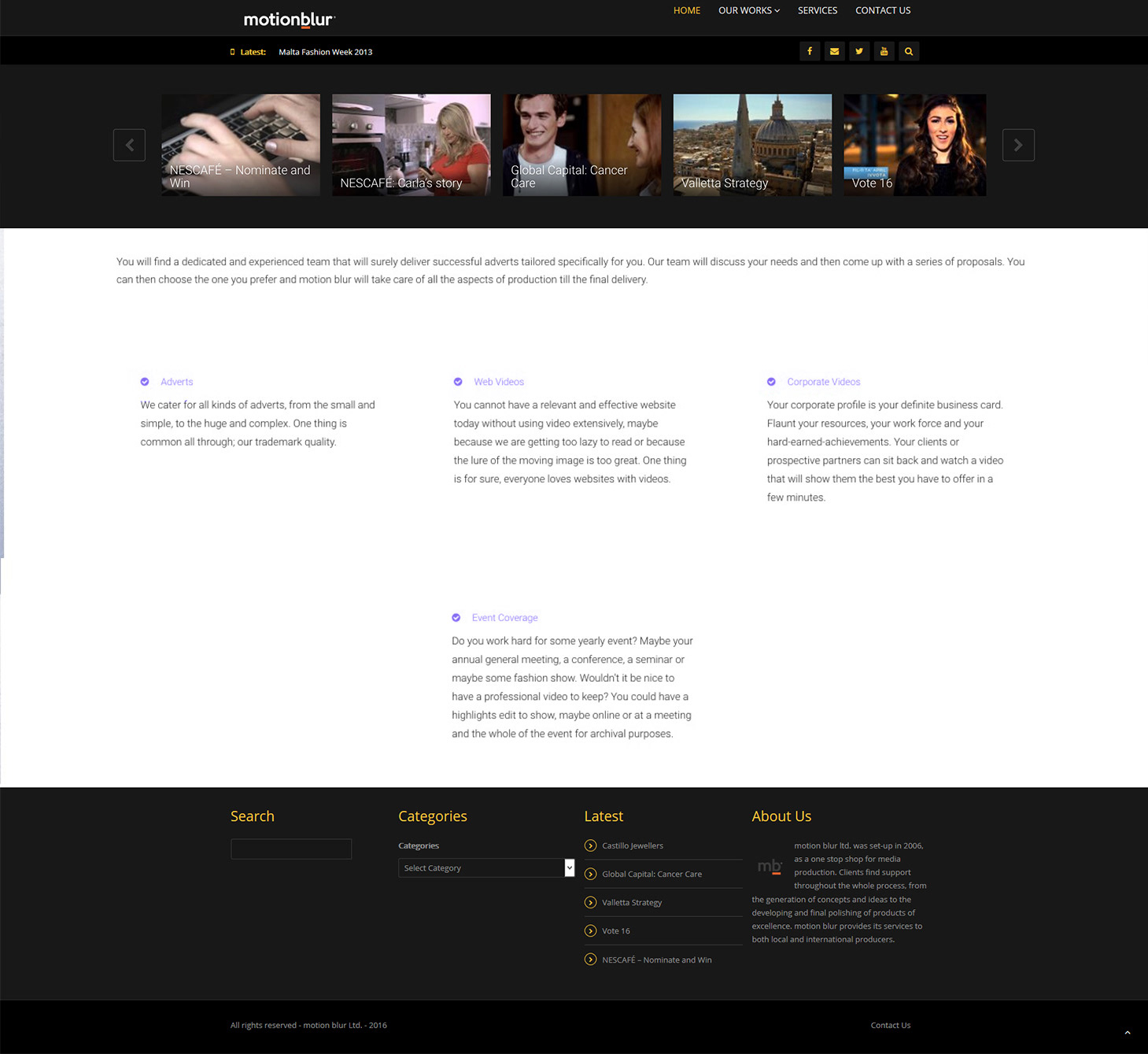 Updates:
- Implemented corporate colours
- In page Navigation, parallax effect, animations & micro interactions
- New text and branding 'We are motion blur' 'We are line producers'
- More container-structure & visual stimulation.
- Company slogan, description of services provided & duo tone for more coherent portfolio design.
- Engaging tittles, iconography and bold keywords.